To continue to support the relaunch efforts across all industries, Cosmos Forms is pleased to announce our Return to Work Offer!  With this offer you can support your Return to Work protocols at a discounted active user per month fee.
Return to Work Offer Details
Rapidly setup your private Cosmos Forms environment in the Microsoft Cloud to provide your internal and external workers secure access.
Provides Return to Work functionality including:
COVID-19 Screening
Automated Alerts
Employee/Visitor Check-in
Basic Contact Tracing
Import your employee and/or contractor info and setup Cosmos Insights reporting and contact tracing in a day
Return to Work Offer Pricing
Reduced pricing of $100/month for 100 users.  Additional users can be added in 100 user blocks @ $100/month/block.
Pricing valid to December 31, 2020
Nominal set up fee to load all required master data and provide training.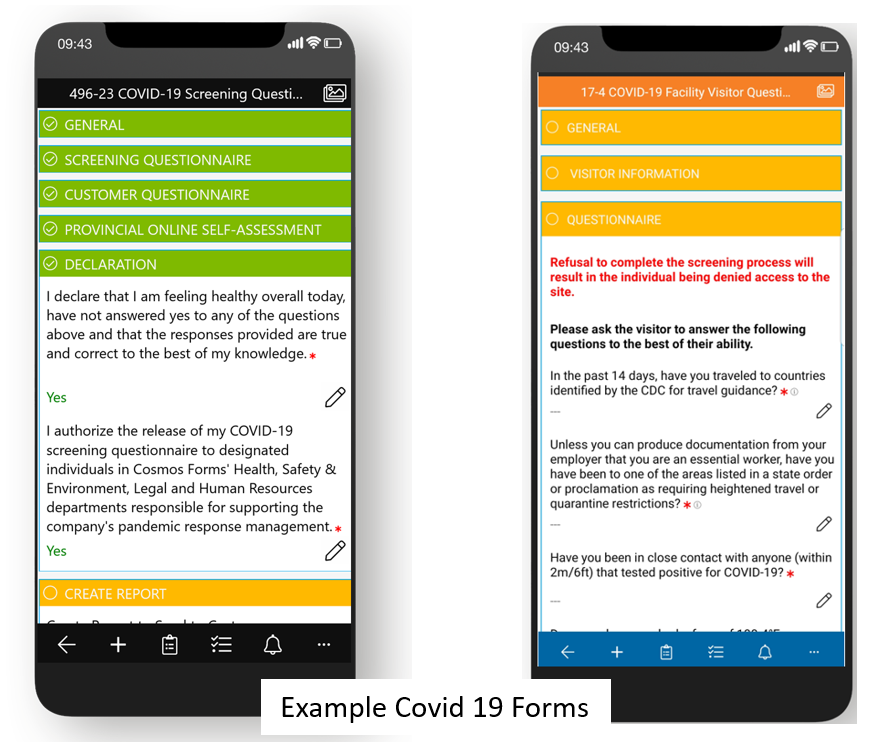 Contact Cosmos Forms to learn more about our discounted COVID-19 Return to Work offer and get started today!
Steve Tocheniuk
403.819.9965
steve.tocheniuk@cosmosforms.com