Modern, easy and powerful app for your smartphone, tablet or laptop.
Be modern. Be mobile.
Forms, Actions and Workflows
Data collection and beyond – fill out forms, create actions and send assigned forms and actions via workflows.
Device to Device
No more waiting until you get back to the office. Complete forms, send actions, approve forms and actions …. device to device.
Smart Synchronization
Near continuous synchronization background synchronization and proprietary image sync means good-bye to sync failures and lost data.
Online or Offline
Fill out forms offline and they will automatically synchronize using our smart sync technology – no upload or synchronization failures
QR Code or Barcode Scanning
Easily choose the appropriate form or while in your form, choose the correct equipment by scanning the QR code or Barcode
Image Capture and Annotation
Take your pictures, save them and annotate them right inside the form or action. Right there when you need it.
Email Forms to Multiple Recipients
Send your forms to customers or vendors including pictures and actions. Include an automatic .cc to yourself or members of your team.
Usability and User Convenience
Color coded banners indicate which sections have been finished, have yet to be entered, or contain errors. Chose from a list of common actions.. Tiles on home screen make it easy to find open forms and actions.
ANYONE, ANYWHERE, ANY DEVICE
Cosmos Mobile Forms are made for iOS, Android and Windows 10 devices including smartphones, tablets and laptops.
The same easy-to-use interface on all devices makes
training and support a breeze.
From the field, to head-office, to operations across the globe,
Cosmos Forms is for anyone, anywhere on any device.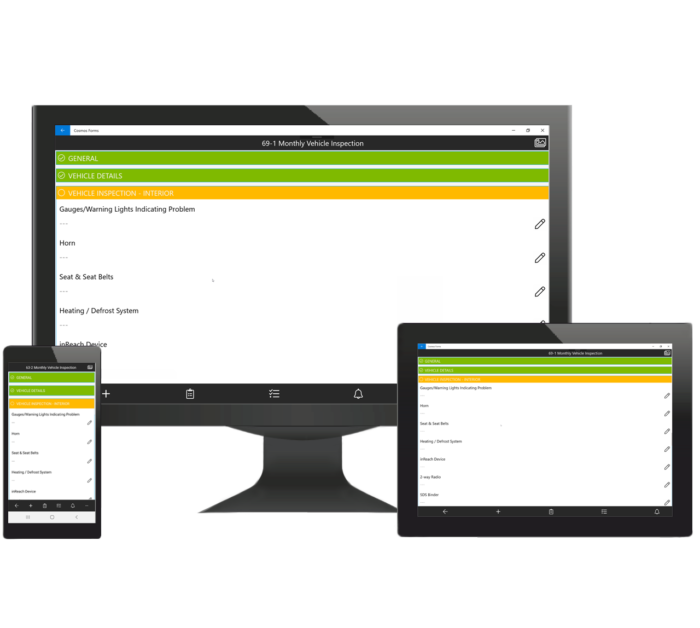 Create Intuitive & Flexible Forms
You're In control
Drag and drop creation, hide/show fields and sections based on prior answers, make data or image fields mandatory and more!
Form Versioning
Seamless form updates
With form versioning, you no longer have to ask users to halt using the forms while you publish a new version. The forms in progress will continue on the old version, the new forms will start on the new version.
Create Process Flow
Automate the entire process
Gather data from multiple users, add approvers or reviewers, start all forms in dispatch and release to user's devices on a specific date.
Intermix Question Types
Make it with the user in mind
Create the form to represent how the user does the work: answer yes or no, if no, add comment, choose from the pick list, take a picture, insert a number. Follow the workflow not the limitations of the technology.
Multiple Environments
Dev, Test, Prod....more
With multiple environments you can create a new form in development and release it for testing. Then when you are ready, move to production for all users.
Library of Forms
Quick start to form creation
Although your forms are unique, give yourself a quick start using our library of forms as a start and then modify to better represent your needs and your process.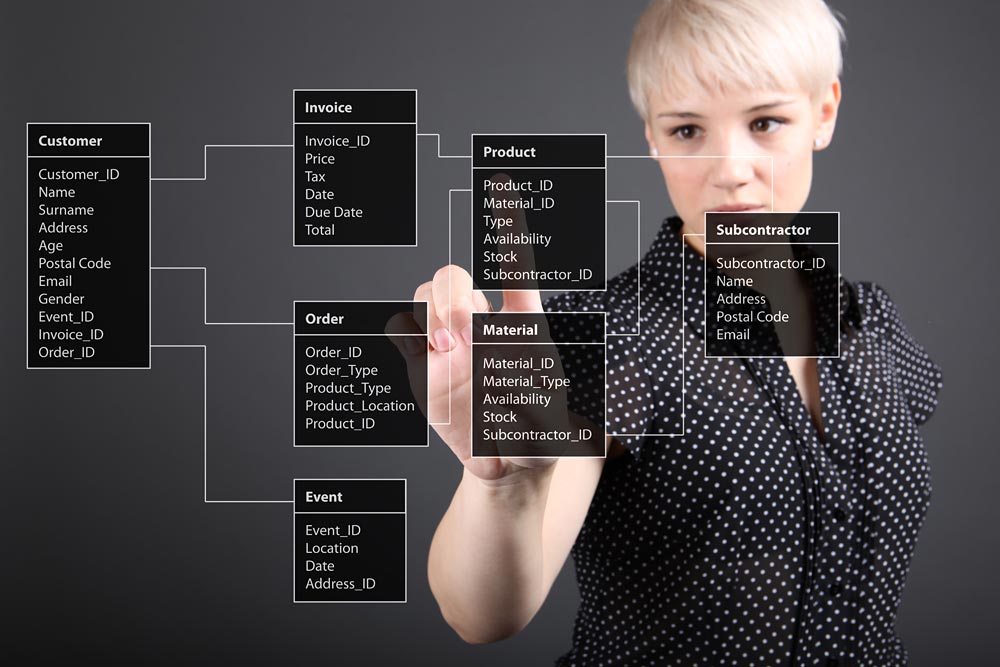 For us, this is the engine that manages all the devices in the field.  For you, this is the place to manage core data, setup users and configure the Mobile Forms environments.
Solutions to Power Your Business

Extend Cosmos Forms and Cosmos Insights with our integrated suite of solutions that you can tailor to precisely fit your business processes.
Many organizations need to track worker training, certifications, and job role competencies to verify that the worker meets legislated, industry and customer requirements. Additionally, companies want to provide their workers with insights into how they can advance their qualifications for current and future jobs and allow managers to see worker qualifications by job role to appropriately staff projects and assess worker performance.
Cosmos Training integrates with Cosmos Forms and Cosmos Insights to track worker qualifications, training, job experience and competency  assessments.
Build tailored worker self-entry processes to allow workers to self load certificate and training data.
Training records automatically flow to Cosmos Insights for reporting and analytics.
Managers can define job role requirements and assess workers on their ability to perform the requirements.
"Out of the box' reporting in Cosmos Insights allow managers to sort by Worker, Business Unit or Facility, Training Topic, Training Expiry Date and more.
The Cosmos Manager solution provides organizations with advance data management capabilities for the master data that drives Cosmos Forms:
Advanced security controls to define permissions for each individual (how different users access different types of records). e.g. Mary can read/write/delete equipment data. Rahim can read/write/delete facility data. John can read all data but cannot write or delete any data.
Create specialized views by role/department e.g Fleet department has a view of light and heavy duty truck data that puts the required information for that role at their fingertips.
Collect and track data that supports processes beyond what's needed for Cosmos Forms e.g. Information about equipment – calibration date for gas detector or make, model, serial number for truck or forklift.
Manage all user and worker data whether it is employee data integrated with existing business systems or manually entered 3rd party contractors.
Easily import and edit large amounts of data.
Integrates to and from other business systems.
Includes Cosmos Training,
Data in Cosmos Manager automatically integrates with the Cosmos Forms Cloud Platform and Cosmos Insights.
An easy-to-use solution for Oilfield Services, HVAC, Elevator Repair, Electrical, Plumbing service providers to help manage assets, parts, service scheduling, service work orders, customer knowledge and more:

Asset/equipment inspections can be easily scheduled and completed online or offline.
Field workers complete dispatched or self-created Work Orders or Service Tickets.
Office workers can view Work Orders, Service Tickets and Inspections 'instantly' while the work is in progress.  Once the field worker completes the Work Order the information is available to automatically send to the customer and for invoicing  (no more instances where the customer is calling for an update but the office hasn't seen paperwork reporting what was completed.)
Automate communication processes and integrate with invoicing, payroll, inventory etc.
Includes Cosmos Training and Cosmos Manager.
Out of the box' reporting in Cosmos Insights allow managers to analyze performance and gain insights (data to insights to decisions).