Managing Construction Operations &
Safety Processes "End-to-End"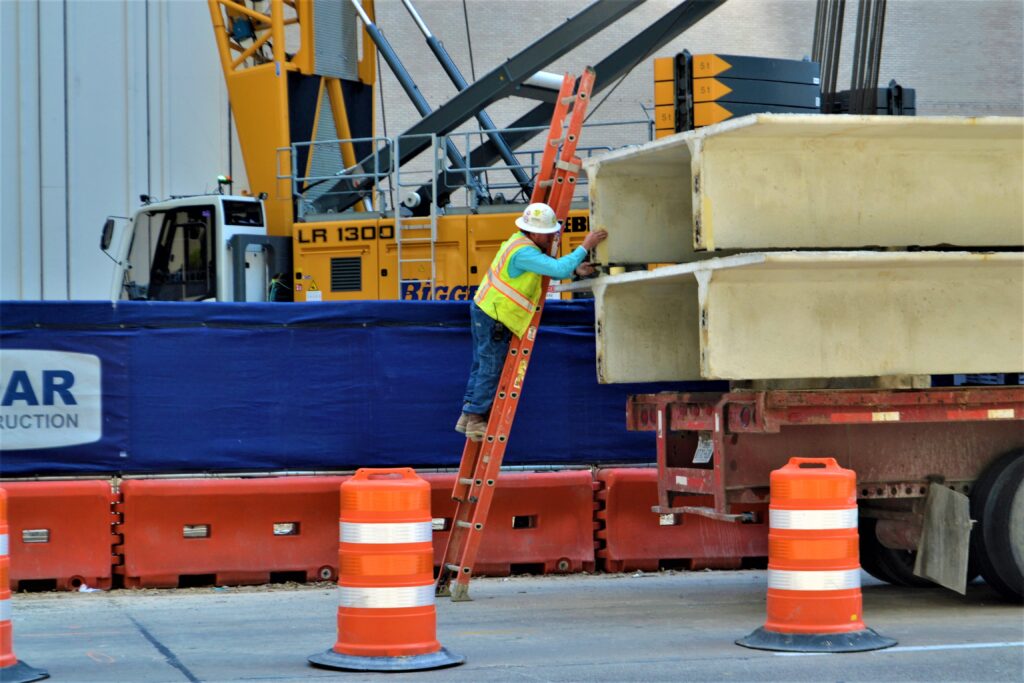 Looking for a way to replace paper forms and spreadsheets?
Looking for ONE solution for both Safety and Operations?
You've found it. Cosmos Forms.
The construction industry is experiencing rapid change.  Covid-19, supply chain and worker shortages along with high risk and low margins can keep operations and safety leaders awake at night.  To stay competitive and help keep workers safe, there is a shift to digital technology.  But not all 'digitization' is equal.  Simply 'digitizing paper'  doesn't drive productivity or a safety culture.  To be effective, any operational and safety system needs to collect data from the field, make it available for analysis to all who need it, and reveal the big picture to allow quick and informed decision making.
So often there is a digital solution for operations and a separate one for safety; but safety is part of operations so why have two different solutions?  Cosmos Forms is ONE solution for operations and safety.  It is a solution that:
Cosmos Forms' time to value is measured in days, not weeks, not months. Simple forms and processes can be up and running in a few days while you work to transform your more complex forms.
Since you design and release your own forms, there is no waiting for consultants to make changes. Form versioning is handled automatically; no waiting for outstanding forms to be completed before you release your new version.
Cosmos Insights ensure that you have up-to-the-minute information.  You know as soon as the safety form or maintenance is complete, analyze trends or see who needs retraining.
Whether residential or commercial construction, Cosmos Forms is right for you.
An example of a light duty vehicle inspection form is shown in the video below: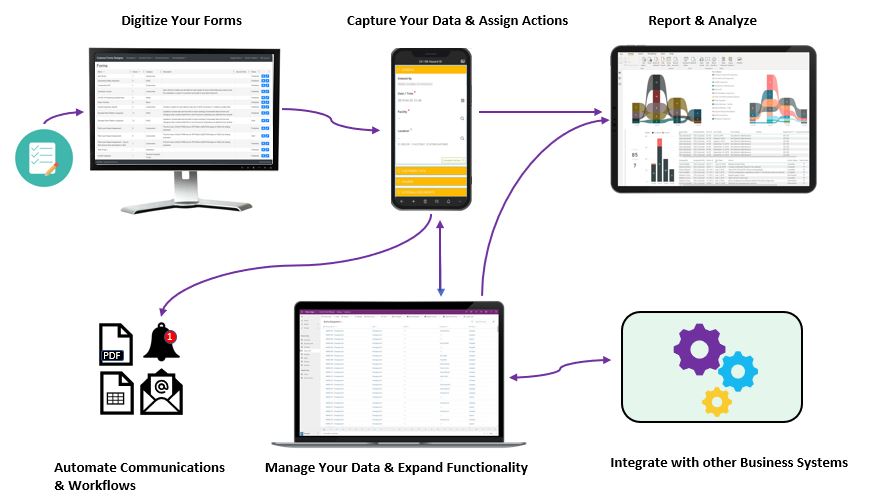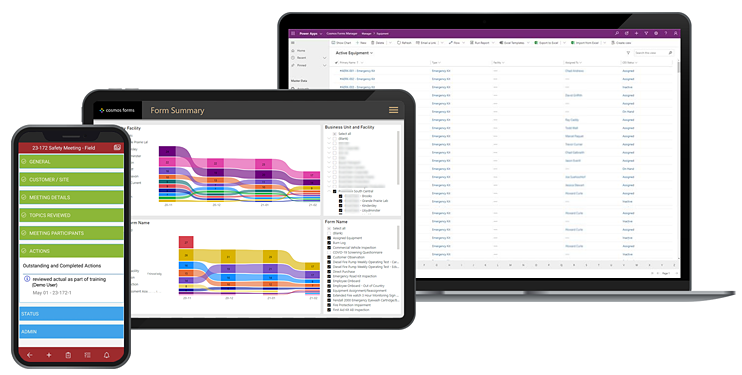 "Prior to using Cosmos Forms when we did monthly Employee Safety Performance meetings they were kind of useless because the supervisor had no visibility into the employee's efforts around safety. Now with Cosmos Forms and Cosmos Insights the supervisor can call up the individual employee, see all the in-progress and completed safety forms as well as all the assigned actions for that employee, what has been completed, and what actions are overdue. It has made the monthly reviews much more meaningful and impactful for both the supervisor and the employee."
HSE Administrator
"The mandate from our executives was get ROI fast! We have all experienced tech projects that after 18 months are still not being used, let alone providing value.  With Cosmos Forms within 3 days of signing up, we deployed our first 3 digital forms and associated processes to over 100 remote workers. Using Cosmos Insights, we knew a) what forms were being completed b) what forms were not being completed and c) what actions were outstanding."
Lead, Digital Optimization
"Using Cosmos Forms for our unit inspections has made a huge impact on our business. Our paper forms were not consistent across properties or managers, paper forms would get lost and tracking maintenance actions was all but impossible. Cosmos Forms has enabled us to standardize on forms across managers and properties and ensure we capture the required information, including photos and signatures and we can now track when inspections are done."
Regional Property Manager
Operations and Safety......Better Together
Get started with Cosmos Forms today!
Contact us: info@cosmosforms.com