Managing Safety Processes "End-to-End"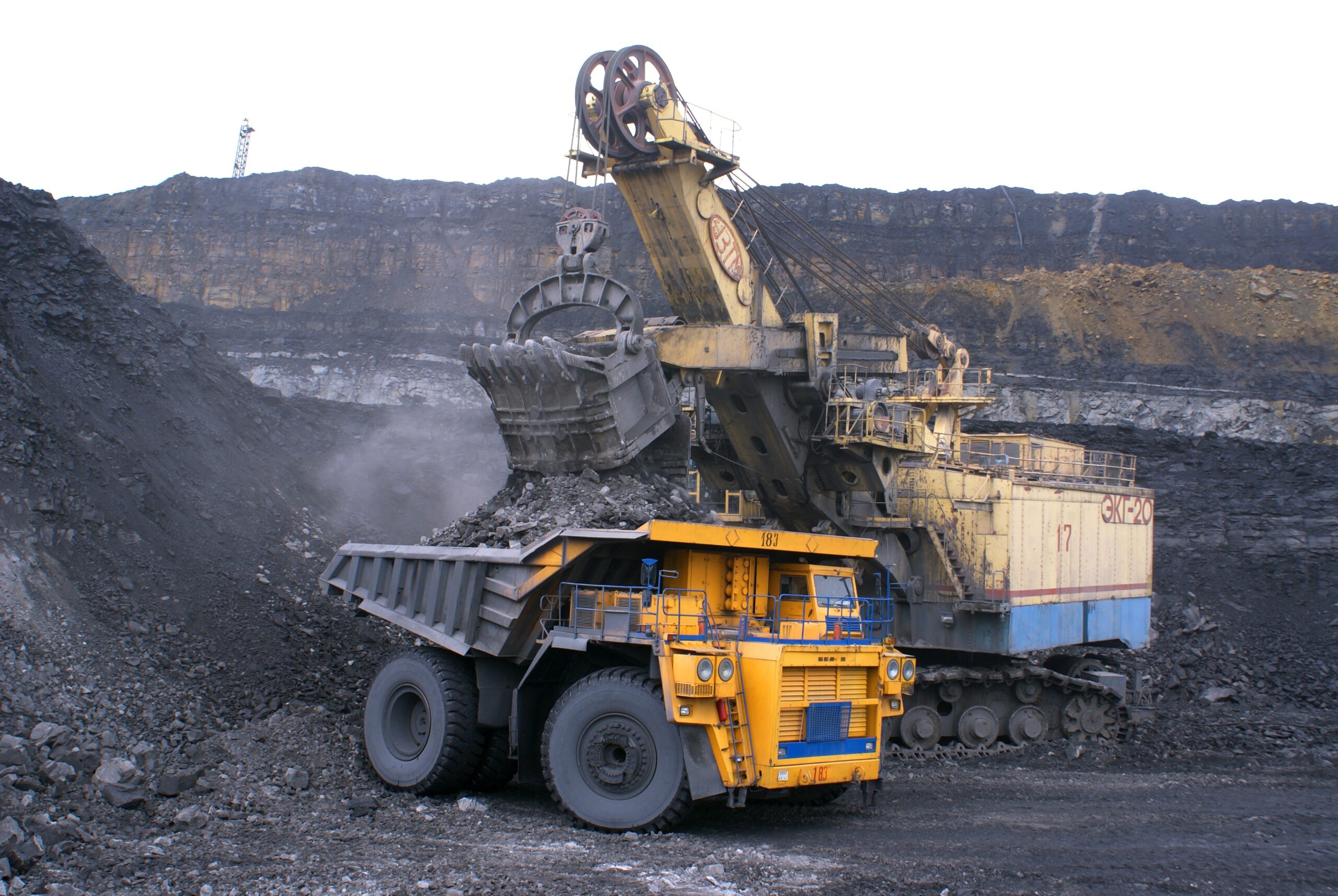 Looking for a way to replace paper forms and spreadsheets
so you can focus your energies on creating a safer workplace?
You've found it. Cosmos Forms.
Mining, by its nature, presents a range of health and safety hazards that are different from those in other sectors. Some hazards, such as ground instability, are inherent in the underground environment. Others are introduced through complex mining activities and processes and risks can increase as mines get deeper and more expansive. If these hazards are not managed properly using appropriate controls, they can result in serious traumatic injuries, death or occupational illness. ¹
According to the Ontario Mining Association,  in 2016 and 2018 Ontario's mining industry met its zero-fatality objective and that the ultimate goal for any Ontario mining company is to achieve zero-incident work environment.  The association states " To that end, mining companies devote themselves to promoting an ingrained workplace safety culture by training employees, engaging in risk management, measuring performance, rewarding achievement, sharing information and adopting best practices." ²
Although moving to digital forms and data analytics, cannot in and of itself make a workplace safer, it considerably impacts a company's ability to reduce serious injuries and fatalities.  By adopting an integrated suite of digital solutions, the amount of time focused on collecting data  and collating it to make it useful is significantly reduced.  This means that HSE teams and leaders can focus on building an engaged workplace safety culture rather than the collection and summarization of data.  The ability to 'instantly' review and analyze safety data gives leaders the much needed insight that allows them to take a proactive approach to managing safety.
Cosmos Forms solutions enable digital transformation by capturing data where it originates and automating business processes with intelligent mobile forms, assigned actions, easily managed data and powerful reporting and analytics.
¹https://www.labour.gov.on.ca/english/hs/pubs/miningfinal/hazards.php  ²https://www.oma.on.ca/en/ontariomining/HealthandSafety.asp
An example of a Physical Noise checklist is shown in the video below: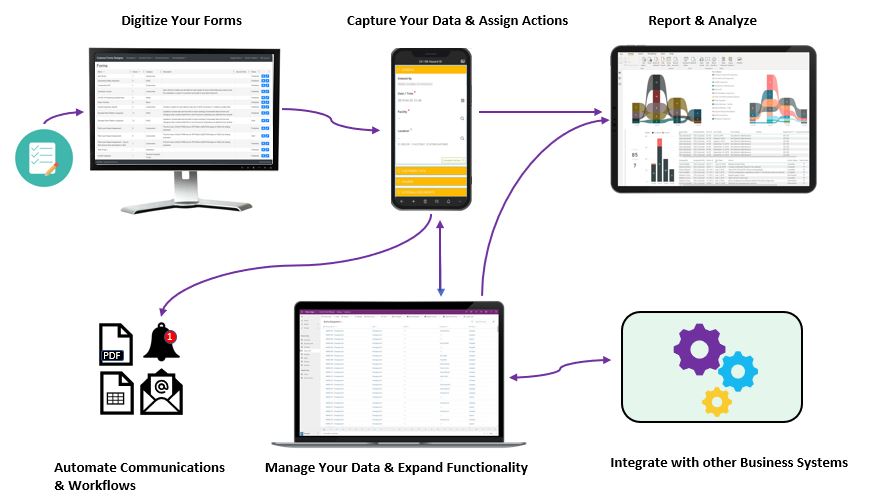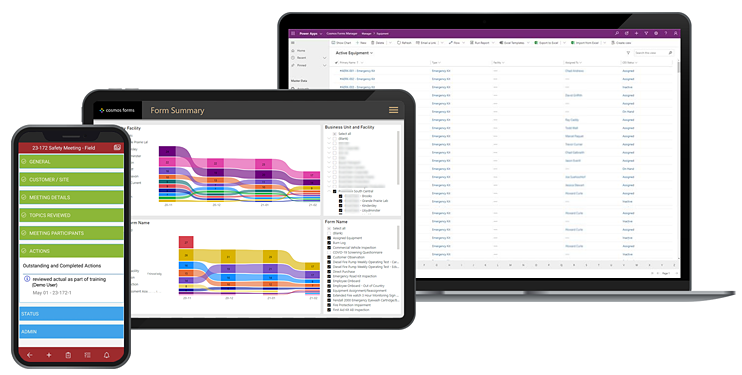 "Prior to using Cosmos Forms when we did monthly Employee Safety Performance meetings they were kind of useless because the supervisor had no visibility into the employee's efforts around safety. Now with Cosmos Forms and Cosmos Insights the supervisor can call up the individual employee, see all the in-progress and completed safety forms as well as all the assigned actions for that employee, what has been completed, and what actions are overdue. It has made the monthly reviews much more meaningful and impactful for both the supervisor and the employee."
HSE Administrator
"The mandate from our executives was get ROI fast! We have all experienced tech projects that after 18 months are still not being used, let alone providing value.  With Cosmos Forms within 3 days of signing up, we deployed our first 3 digital forms and associated processes to over 100 remote workers. Using Cosmos Insights, we knew a) what forms were being completed b) what forms were not being completed and c) what actions were outstanding."
Lead, Digital Optimization
"Using Cosmos Forms for our unit inspections has made a huge impact on our business. Our paper forms were not consistent across properties or managers, paper forms would get lost and tracking maintenance actions was all but impossible. Cosmos Forms has enabled us to standardize on forms across managers and properties and ensure we capture the required information, including photos and signatures and we can now track when inspections are done."
Regional Property Manager
Do Safety.......Better
Get started with Cosmos Forms today!