Cosmos Forms Partner Akkolade Consulting Inc. out of Vancouver, BC Canada teamed up with Lisa Clement from Entre Nous Femmes Housing Society to roll-out Cosmos Forms for Property Inspections.
THE CHALLENGE
The company was struggling to collect timely and complete premises inspection information. Paper inspection forms were completed at move-in, move-out and at specified intervals during the tenants' lease in order to capture repair requirements and tenant issues. Follow-ups were tracked manually and were not visible to  senior management.
Having up-to-date (current and relevant) information on the tenants and unit condition is a critical component in managing the housing portfolio, especially when the team is decentralized with independent management over multiple properties.
THE SOLUTION
Entre Nous implemented Cosmos Forms to digitize their inspection forms and automate their process. With the implementation of Cosmos Forms:
Property Managers perform inspections from their mobile devices thus the information is immediately available to maintenance and leasing staff leading to reduced time to lease.
The inspection form has been standardized with mandatory fields and standardized answers which results in fewer errors and no incomplete information.
Completed inspection forms contain all the detail information, action items and photos. These are automatically emailed to the relevant property manager and are also accessible on a central repository for senior management.
Action items remain on the assignee's mobile device "to-do  list" until resolved.
Knowledge based articles contain tenant phone lists arranged by building and procedure documents are also readily accessible by mobile devices.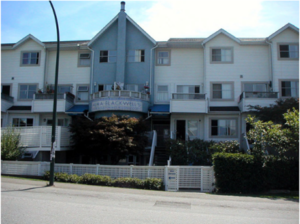 Akkolade Consulting Inc. is a Cosmos Forms Partner out of Vancouver, BC Canada that helps clients select, implement and optimize their IT systems.
Entre Nous Femmes Housing Society operates subsidized
housing buildings across Metro Vancouver. They serve low income and disabled  individuals, families and seniors.